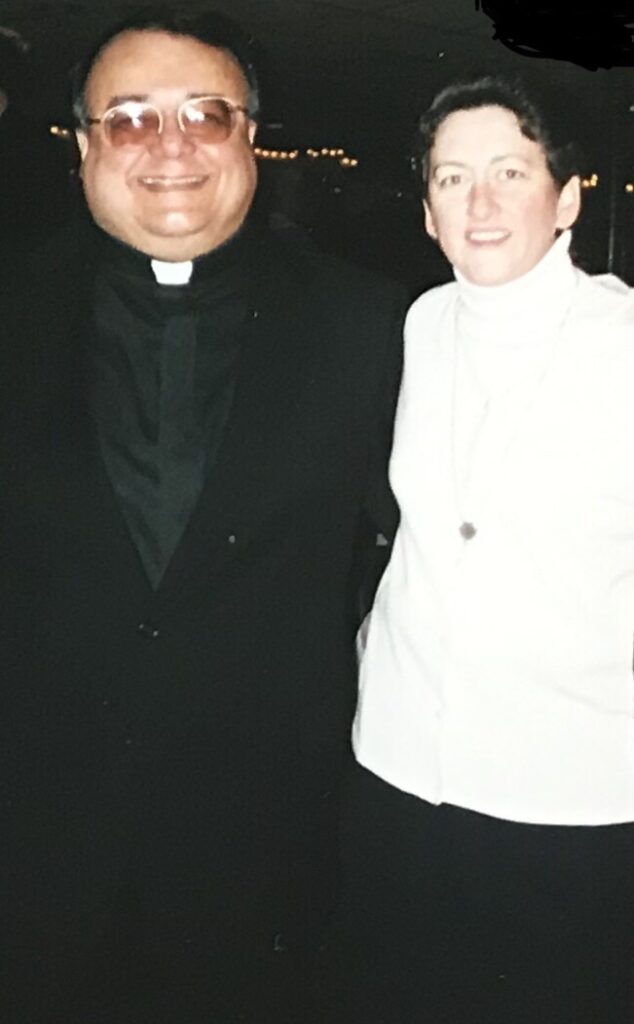 Week 1: Father Aita SJ, MD
As we reflect on our past 25 years, we are grateful to Father Mark Aita SJ, MD who invited Sister Helen to be a part of the Jesuit Urban Service Team (JUST). In 1995, the JUST Team included Holy Name Church and School, St. Luke's Catholic Medical Center, and The Camden Center for Law and Social Justice. Father Mark knew that Guadalupe Family Services would complete the team. His vision brought spiritual, educational, medical, legal and social services to North Camden and beyond!
Week 2: Staff
In 1995, the staff of Guadalupe Family Services energetically and enthusiastically started a new venture at 509 State Street. Sister Helen studied in the administrative tract of the Rutgers MSW Program to prepare for the responsibility of Director. Nancy Catania MSW was well known to the parishioners of Holy Name through her previous commitment to families. Ivis Ortiz was our first secretary who was the "face of Guadalupe" to everyone who entered the door at GFS while she studied at St. Joseph's University to obtain her Bachelor's Degree. Dan Joyce, a Jesuit Scholastic, began his work with governmental and civic organizations as our community outreach coordinator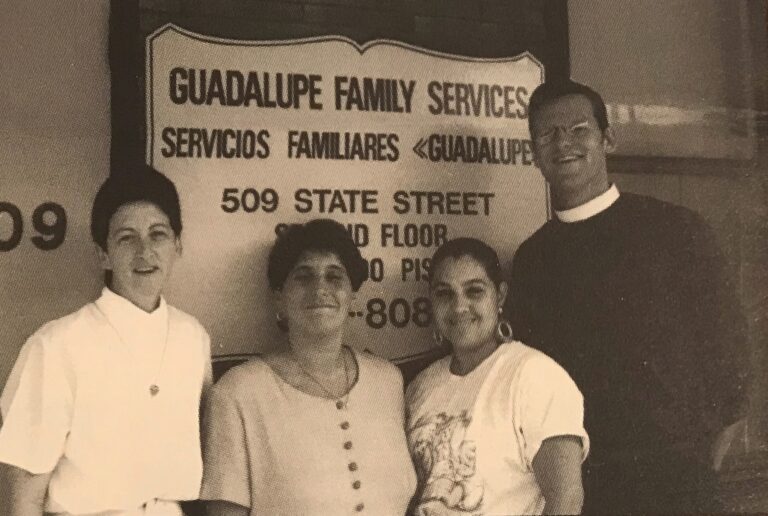 Week 3: Camden
In 1995, the violence and the devastation of the city of Camden was known throughout the nation. In the 9 square miles of Camden, there were only three blocks that did not have an abandoned house on it. Imagine the impact on children as they lived next to or walked by these homes every day.....and so GFS joined with other city groups to advocate for change...